FIBERGLASS WINGS/FENDERS

New laminate/fiberglass front fenders/wings.

This is a fiberglass copy of new genuine Toyota parts.
Wings are with all mounts, like in oryginal parts.
As all fiberglass parts, wings needs to be prepared for paint work, some grinding, sanding and drilling may be required.
NEW MOLD - GOOD FIT :)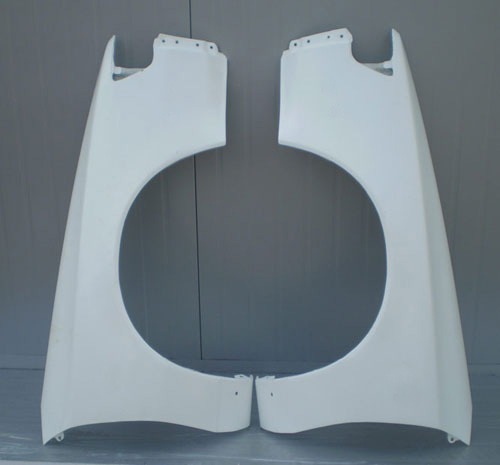 Please also read our fitting guide.
For any questions please feel free to contact us.
PRICE: 189 EUR
EUROPE SHIPPING: 59 EUR  [8-10 business days by standard post office]

SHIPPING PRICE IS FOR EUROPE PRIORITY ONLY, FOR OTHER WORLDWIDE SHIPPING PLEASE CONTACT US AND WE WILL BE ABLE TO CALCULATE COMBINED AIRMAIL SHIPPING PRICE FOR YOU.
I'M SORRY BUT WE HAVE NO SHIPPING SERVICE THAT WILL TAKE THIS PART TO AUSTRALIA OR U.S.A. , BECAUSE AUSTRALIAN POST AND USPS WON'T ALLOW TO SHIPP THIS BIG SIZE PARCEL. PARCEL CAN BE PICKED UP BY BUYERS COURIER IF YOU HAVE YOUR OWN SHIPPING COMPANY.