SPORTS REAR DIFF CUSHION MOUNT FOR CELICA TURBO.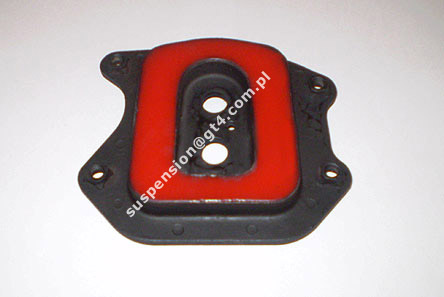 A hardened mount bush for replacing the rear diff mount. By increasing the stiffness of the soft rear diff mount, the rear end of the Celica is stabilizaed, traction is improved, with a more direct feel and more minute steering information transmitted to the driver.

PLEASE READ:
All sport diff cushions are sold on an exchange basis - you need to send us your old cushion for exchange.
If you have any questions about this, please contact me.
We can send you a new cushion without waiting for your old cushion, the only condition is a 50EUR surcharge/deposit, it will be returned if you will send us your old cushion.  Please contact for details: This e-mail address is being protected from spambots. You need JavaScript enabled to view it .

PRICE: 89EUR
ONLY EMAIL ORDERS, PLEASE CONTACT.
Please contact at: This e-mail address is being protected from spambots. You need JavaScript enabled to view it
There are people who copy our parts, we do not speak about the quality of their parts, but we can sure you that if you have a genuine part from GT4, you will have full warranty and aftersale support because we are proud about our parts quality and long time duty.