DURALUMINIUM REAR UNDER PANEL:
- Toyota CELICA ST205, GT4, GT-FOUR
- Toyota CELICA ST185, GT4, turbo4wd, Carlos Sainz, RC, all-trac
- Toyota CELICA ST165, GT4, GT-FOUR, all-trac

Mounting braces included [4 braces]
Just attach it in standard genuine mounting holes in car body, clear and simple installing without cutting, drilling, welding etc.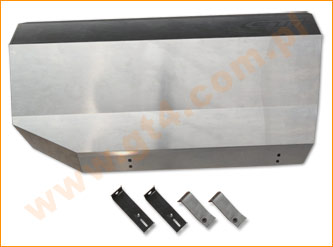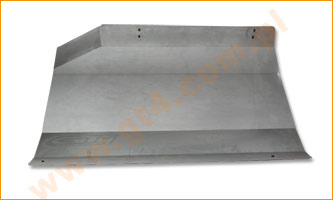 The under panel can also prevent serious damage from being afflicted to your fuel tank from bottoming out. Since this piece is aluminum, it is surprisingly lightweight!

Parts are new and in a box.
For any questions, please contact me at This e-mail address is being protected from spambots. You need JavaScript enabled to view it

Shipping price is for airmail, if you are interested in a ground/sea freight, please contact me.
PRICE: 99EUR
WE ALWAYS RECCOMEND COMBINED SHIPPING TO SAVE YOUR MONEY.
WE SHIPP WORLDWIDE, PLEASE CONTACT FOR SHIPPING QUOTE.